Description
Know your moisture content and avoid spoilage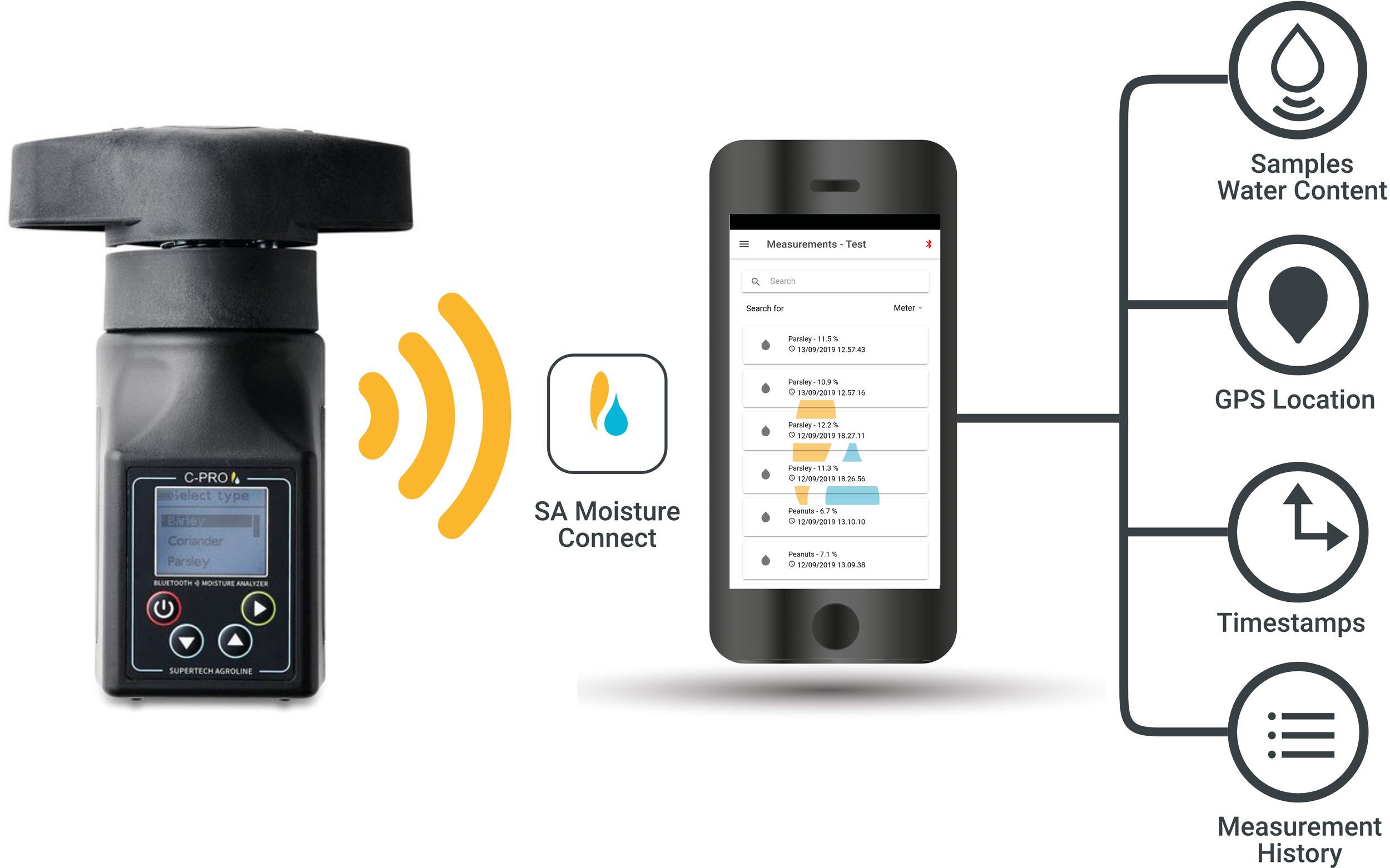 "C-Pro" is a new pocket-sized digital grain moisture analyser that delivers consistent results. The grain or seed is ground and compressed in a single operation, which ensures state-ofthe-art measurement of the sample's water content.
The new "C-Pro" features a specialized app for acquiring GPS location, timestamps, notes, and images for each measurement, enabling users to conveniently track their measurement history. It offers enhanced convenience compared to previous versions.
The key benefits:
Know the moisture content in your grain and seeds;
Accurate and consistent results;
Easy to use, four easy steps and you are good to go;
Gain vital insights and manage documentation;
Two-year warranty;
Invented and produced in Denmark.